Center for Environmental Policy Campus Visits (Ongoing)
Annandale-on-Hudson, NY
Whether you are hoping to better understand class structure, make connections with faculty and current students, or get a feel for campus culture - visiting campus is the best way to find out if Bard Center for Environmental Policy is the right fit for you. When you register for a campus visit, our Bard Graduate Programs in Sustainability admissions staff work with you to customize an on-campus experience when it is convenient for you. Your visit may include:
Attending classes
Having lunch with current students
Meetings with faculty
Taking a campus tour
When to Visit:
We want you to visit when it works best for you. However, there are some time frames and days of the week that will set you up for a more enjoyable experience. To request a visit, click "RSVP" and please read through the information about when it is best to visit before selecting your preferred dates.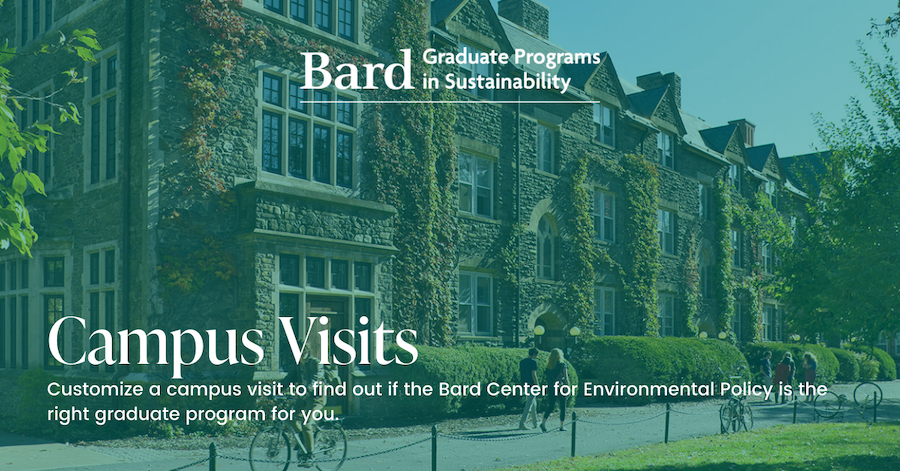 Want to learn more?
Let's chat!
We love to chat one-on-one with aspiring change agents. Our team is happy to schedule a call to discuss your sustainability career goals and tell you more about our various programs.